Tirana International School
May 9, 2018
Important Dates
May
7-18 - AP Testing (good luck students!)
21-31 - Student MAP Testing
25 - International Night
25-26 - Balkan Art Festival 
June
1-2 - Musical Aladdin 
2 - SAT
8 - End of 3rd Round of After School Activities
16 - Graduation 
22 - Last Day of School (1/2 Day)
Director's Desk
Dear Parents and Friends of TIS,
This week we had some unexpected weather at TIS.  As you can see in the photo below, a hailstorm turned into a blizzard in May, drowning out our soccer pitch.  It was during these times that we were thankful to have such a talented and dedicated support staff.  Through training and practice, the maintenance and cleaning team knew the procedures to implement when there was excess water around the campus.  They turned off the power and got to work cleaning off the field in no time.  
We are so thankful to have Titi (head of maintenance), Mine (head of cleaning) and Florent (head of security).  Each of these professionals ensures that your children have a safe, clean and well kept building as they support their own staff workers.  Also, we would be no where as a school without the tireless work of Gerta, our Admin Coordinator, who oversees the physical plant.  Thank you team from the entire TIS community.  
Looking Forward,
Robert S. Jackson, Director
International Night Postponed
Yesterday TIS experienced heavy rain and hail, causing unusual flooding on the lower part of the campus.  Thankfully no one was hurt during the hail storm, but the field area will take several days to clear of debris and mud so that the area might be usable. 
Because of this and the forecast that calls for additional thunderstorms, we will postpone the international night until Friday, May 25.  We apologize for any inconvenience that this might cause. 
Transportation 
Due to a change in the Albanian legislation regarding transportation, Tirana International School will be taking over the transportation service starting from the upcoming academic year 2018-2019.
As a school we are looking forward to continuing the excellent service that Proton has provided to our community and students. If you are planning for your child/children to use the TIS transportation service please read Bus pricing and Information form and fill out the Registration form here. We apologize if you have already filled out the registration form  for next year, but the change in service providers is forcing us to start the process from the beginning. Note that we will revert the pricing structure to what it was in previous years.  
Mandala Art
In art class the 7 year old students learned how to create mandala art.  Mandala is a complex abstract design that is usually circular in form. Kids experimented with symbols, shapes, and colors by applying a variety of techniques and lots of patience. It's really a neat art project because mandalas represent the connection between our inner world and outer reality. For these young artists it means that they can express themselves by designing their own mandalas that can be both inspirational and therapeutic.
Spring Music Rats
The 6,7 and 8 yo classes are very excited to present their spring music RATS! The program will open with a performance by the TIS Voices Choir. Join us on Tuesday May 15th at 6:30pm for a wonderful evening of entertainment and song. You won't want to miss these great characters and fun!  
Congratulations to David!
David's article "508-507-2209" was chosen to be published in Teen Ink's print magazine! As such, it will be viewed by an estimated half-million readers of this issue. This is great example of TIS students writing something worth reading! 
The House
In the last Unit in French Class the five year old have been talking about The House. They learned to talk about the rooms in the house and the main furnitures of the living room and their room. They loved talking about the place where they live and they drawed and described their room.
Study of Drama
The 7 year old class have been developing their voices, bodies, and minds through their study of drama in Literacy. They created puppets and role-played different characters by choosing a voice for their character and reading with expression. They have been using their bodies to act out a variety of emotions and actions. As a culminating activity students will write their own plays and perform them for an audience.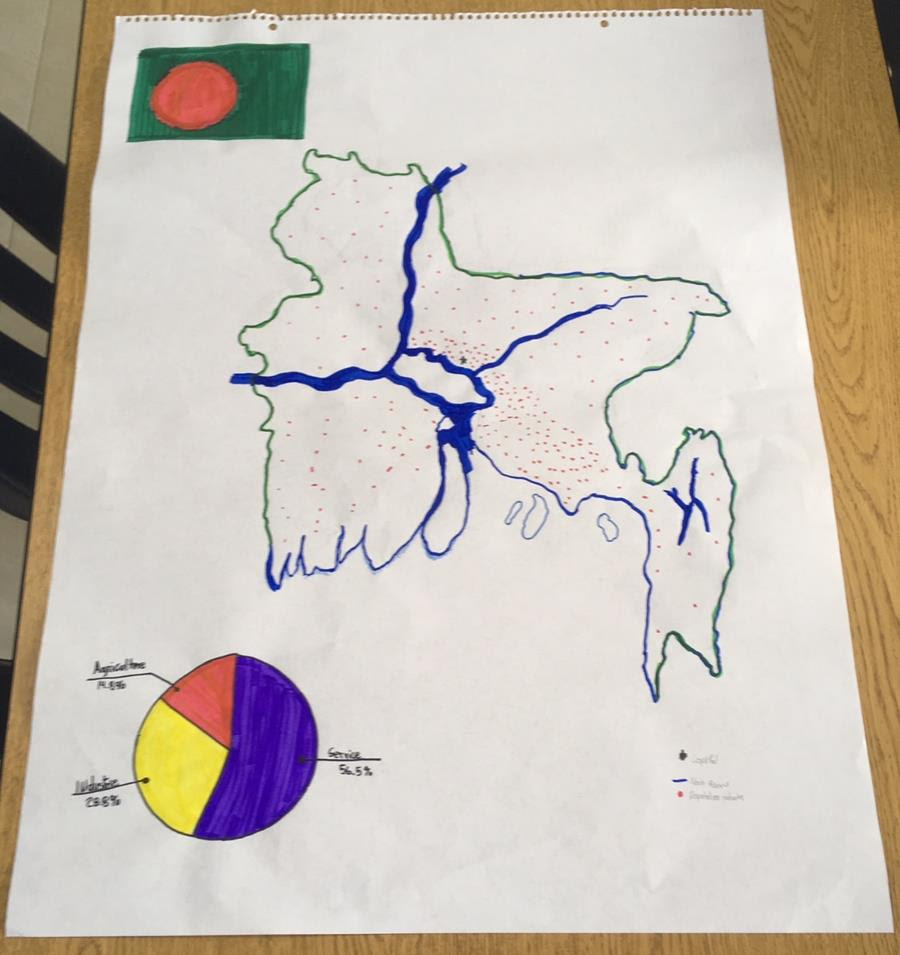 The Region of South Asia
In Mr. Smith's World Geography class, the students are currently studying the region of South Asia. As part of the unit they are creating posters over their assigned countries to learn more about the physical features of the country, as well as identifying aspects of its economy. They are also understanding ways as to how technology is being used in these countries. ​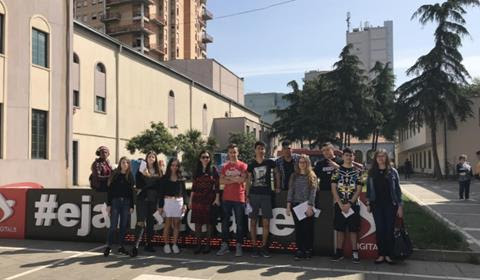 " La Bella Dorotea "
The Secondary Spanish students had a field trip into town for a play. The play was called "La Bella Dorotea" and it was completely in Spanish. The students were immersed into this play for almost two hours, testing their knowledge of Spanish comprehension. The class loved the trip and hopes that in the future there can be more opportunities like these.
Nurturing Earth  
This week the Dragonflies are discussing ways to help save our planet, such as turning the light of when they leave a room, donating used clothes and toys as well as recycling. Reduce, reuse, recycle! 
Fairy Tale Court
The 10 Year Old Class is currently studying Drama in our Literacy Class. Students are busy practicing lines for our upcoming class play, Fairy Tale Court, and writing short scripts of their own that will later be animated. Creativity abounds this week in room 318!
Let's Read Aloud!
This whole year IE students have really enjoyed their read-aloud time in the morning where we have read and discussed many books by the famous and our most favorite author Roald Dahl. This process has helped Middle and Secondary IE students with their vocabulary acquisition, pronunciation, fluency, and understanding that reading is a pleasure!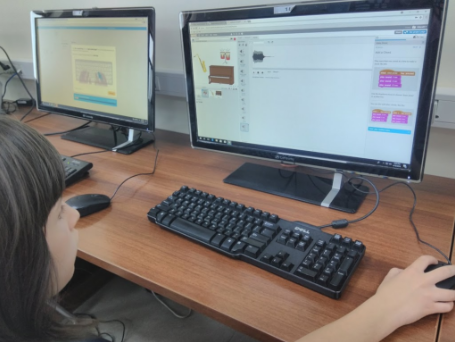 Practical Programming
The 8 year olds class is working on their final Essential Unit for Technology called Practical Programming. The students will think creatively, reason systematically, and work collaboratively through the medium of simple programming. Through the use of Scratch, the student are currently leaning to create their own interactive stories, games, and animations. Additionally, they will share their creations with the digital community, modify the creations of others, and participate in an online collaborative learning setting.
Summer Camp 2018
The TIS  Summer Camp 2018 will be a fantastic place where your child will enjoy the fun and educational activity program , which will focus on a weekly theme and followed by a  weekly field trip outside the campus. This is a great environment to learn , develop social skills and most important have fun  during the hot summer days. TIS Summer camp will be offered to students  2-11 years old, stating at 9:00 am- 3:00 pm and healthy lunch included .For more information regarding the program and registration  please visit our activities website