Tirana International School
January 24, 2018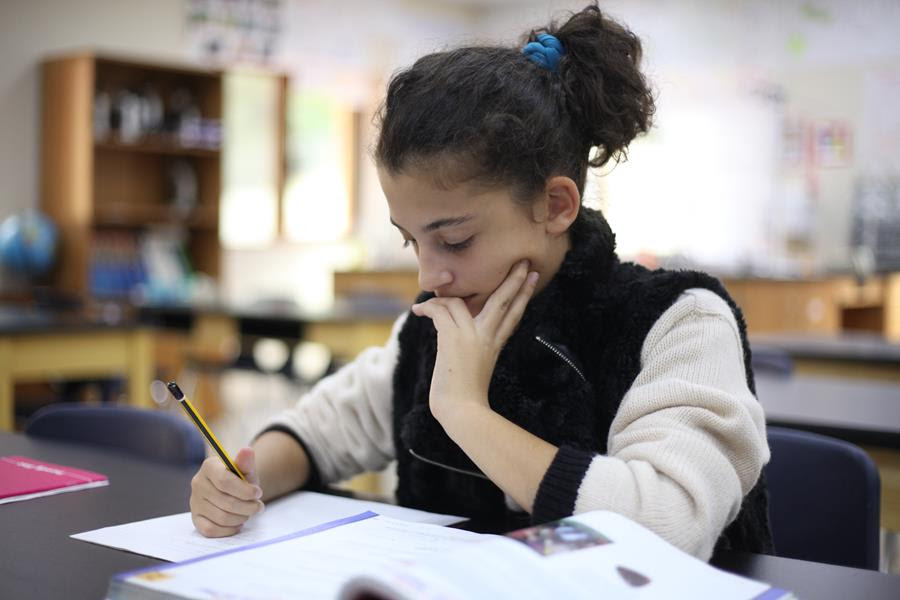 Director's Desk
We are trying a new look for the newsletter as it was brought to our attention that there were some problems with the old format.  Always learning, we keep seeking ways to better communicate with parents and students about what is happening at school.   There are a few exciting things happening this week.  First of all, on Friday you will receive your child's narrative report in a special email that directs you to your online school document folder, which also holds your child's status report from December.  Second, please join us this weekend for the school play.  MS and Secondary students can join us Friday directly after school to watch the play and then have pizza with the cast.  Parents are welcomeFriday (we all love pizza) or can come Saturday night to support this wonderful group of young performers.  Finally, we have an evening of star gazing planned for Friday with our own astronomy expert, Mr. Tremblay.  Families and children are invited to look to the heavens through our new telescope as Mr. Tremblay explains the wonders of the cosmos.  Bundle up and join us on the 5th floor terrace at 6:00 pm.
Looking Forward,
Robert S. Jackson 
The Drama Club of Middle School and Secondary students have been working since September to produce a touching and funny story about money, family and insanity.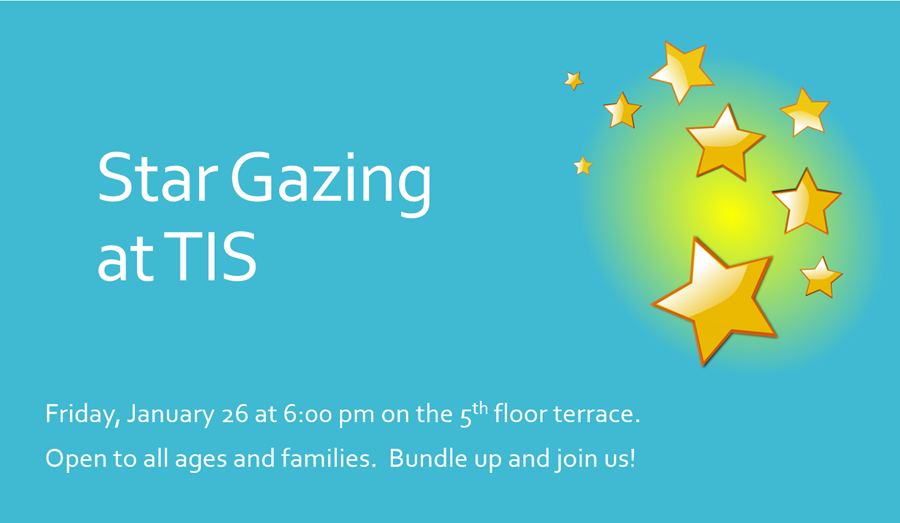 Elementary Spanish News
Spanish 9 and 10 y.o. students prepared today a typical Latin American dish from Venezuela, "Las Arepas" as a finale to their unit on foods.  They really enjoyed cooking and using the Spanish vocabulary of the recipe.
12 Writing News
12 YO Writing students are committed to improving their grammar. They analyzed their Fall MAP test results and identified personal language usage goals. With a supportive group of peers, they work together to meet their grammar goals through designing and teaching grammar lessons to each other. We begin each class with a student-led, student-created daily grammar warm-up activity. It's a proper start to the day!
French Cooking
With the 9 years old we just finished the "Food and Drinks" unit.  Throughout the unit, children enjoyed discussing about what they eat for breakfast, lunch and dinner. Each student created a "My healthy breakfast" poster.   At the end of the unit students were engaged in creating a menu for a guest.  Through sentences about fruit and vegetables we concentrated on the structure of singular and plural nouns, while beginners had the opportunity to practice more structured sentences.
7 yo Composers!
The 7yo class has been practicing their composing skills.  We have taken rhythms we know, and created our own compositions, and played them for each other on classroom instruments.  Composing is the highest step in musical development, making decisions and using them to create!  We have also been studying the music of Bach and learning about his composing process.
Middle School Science
Students in 11-year-old science are learning about chemistry concepts. In lab this week they used electric current to produce a chemical reaction in which water molecules were split apart. Students observed evidence of the reaction in the form of bubbles of hydrogen and oxygen gas.
Elementary Writing
In Language Arts, elementary IE students have been working on How To....(expository paragraph). After being exposed to various informational texts, which enabled them to realize the importance of sequence of events, students developed their own topic going through the steps of the process providing the necessary details for every action. Students also enjoyed demonstrating their knowledge in the kitchen cooking for themselves and tasting the delicious meal.
Poetry 
In the Albanian Language class, the 11yo students are studying poetry. They are learning about different types of poems. They are writing a variety of poems about themselves, their country etc. They are enjoying it so much because they can express their feelings in their own way. 
Secondary History
Students in both World History and US History are currently studying the World War I era. From different perspectives, students are gaining a better understanding of the causes for the war, the results, and the long-lasting consequences. We have looked specifically at US President Woodrow Wilson and his 14 Points. Wilson, as many know, is respected here in Albania for his defense of the young nation's sovereignty after the war. Our study of WWI will lead us into the inter-war years and the growth of authoritarianism in Europe.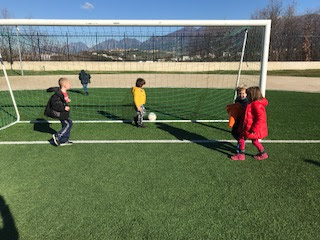 Preschool News
This week our theme was 'I Move' and we discussed how we need bones and muscles to move our bodies. We then read 'On the Move' and 'Our Bodies' before cutting out bones and assembling skeletons.   We also painted using different types of movement; we rolled marbles across paper and created beautiful splatter paintings using a pendulum. 
New Preschool Class
TIS started a fourth preschool class this month.  In the past we had the Dragonflies, the Ladybugs, and the Bumblebees.  Welcome to TIS, the Cricket class!