Tirana International School
March 30, 2018
Important Dates
March
29 - Elementary Choir Festival
30 - Term III Tuition Payment is Due
April
2 - Easter Monday - No School
4-6 - AP Mock Exams
12-15 - MS Soccer in Sarajevo
14 - School Wide Planning Event
21 - TIS Charity Gala
Director's Desk
Dear Parents and Friends of TIS,
I would first of all like to thank our students for leading us through their Student Led Conferences last week.  It was an honor to be a part of these events and to hear what students had been learning and how we can continue to encourage their growth.  We welcome your feedback about this conference and encourage a continued dialogue with students.  Remember that you can make appointments to see classroom teachers at any point throughout the year.  They are all accessible and ready to meet!  Enjoy some photos from the conferences below.  
Communication with families is a high priority for us at TIS, so we are always seeking new ways to keep you in the loop about our programming and events.  One way that parents of Middle School students hear about news is through the MS Newsletter, written and formatted by our students - have a look here.  Another wonderful source of news is the weekly Tiger News broadcast...again, created by students!  See this week's video here.  Let us know what else we can do to stay connected to you.  
Looking Forward,
Robert S. Jackson, Director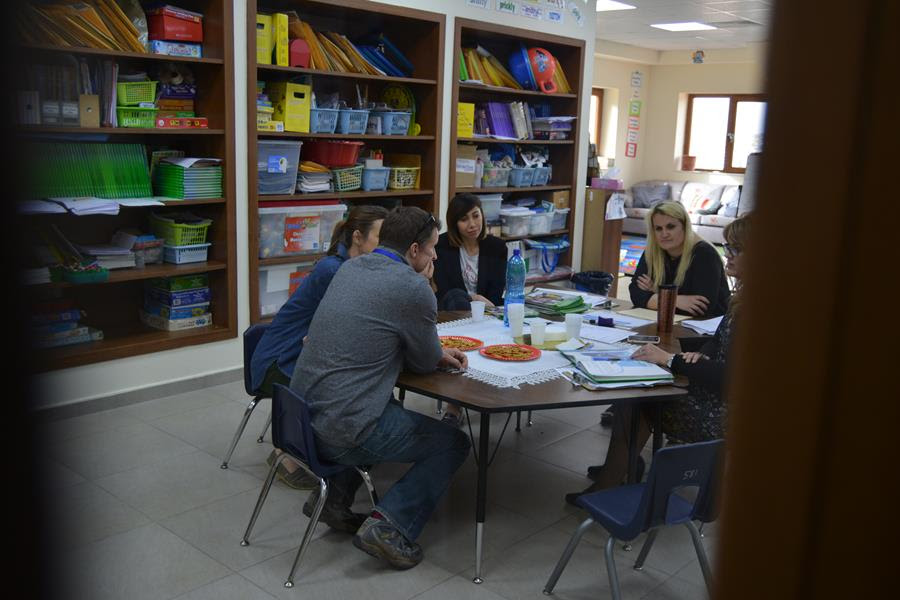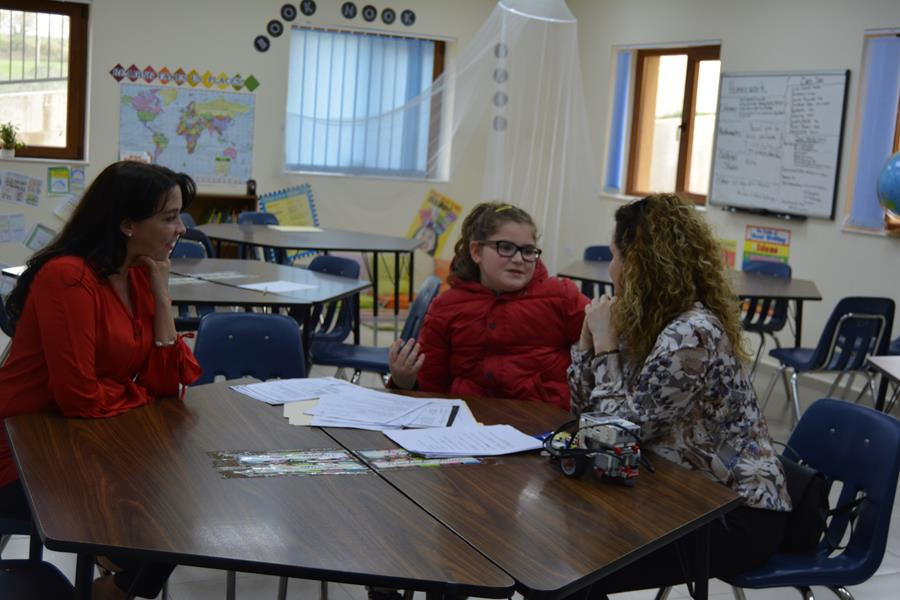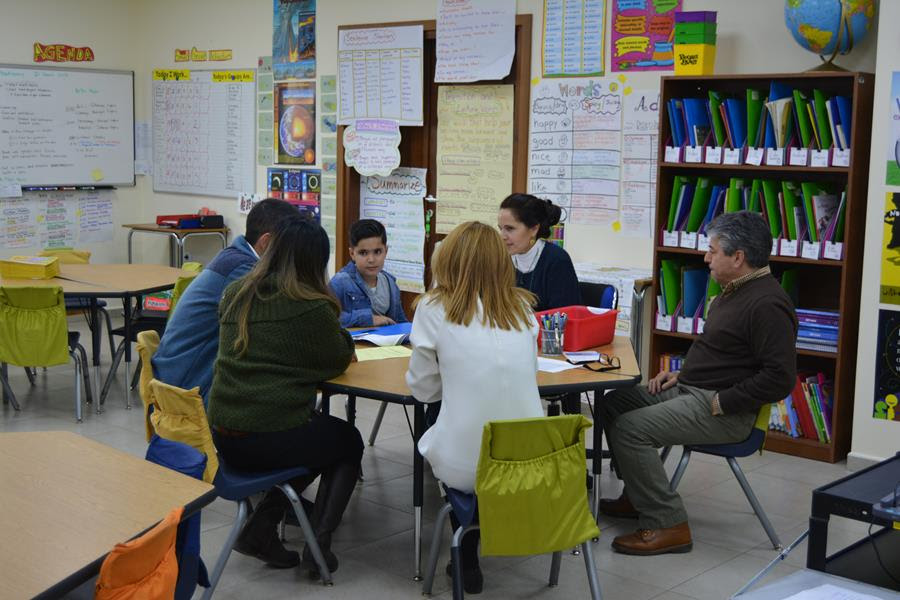 Jonathan Center Fundraiser
Last week, Student Council sponsored the sale of cards and picture frames made by students from the Jonathan Center. Thank you to all parents, students, and staff who purchased the items and made donations. A total of 75,000 lek was raised and will go to benefit young people with Down syndrome in Albania. In total this year, StuCo has raised 100,000 lek for the Jonathan Center. Thank you, all!
Basketball
This past Saturday was the final basketball practice of the season for the 6-8 year olds. They finished their season with a 3-on-3 tournament and pizza party! Great job to all who participated!
Ancient Rome
The 8 year old class has been studying Ancient Rome. This past week they created a timeline of events in Rome, learning how to identify events in chronological order using BC and AD. We took a field trip to Durres to see an ancient Roman amphitheater and the archaeological museum.  Students then created beautiful, detailed mosaics to display for their parents during student led conferences.
Citing Sources
Citing sources properly is essential to avoiding plagiarism in writing. Recently, 11-year-old students have learned to compile a list of MLA formatted citations using different sources such as: books, books with more than one author, encyclopedias, websites, and peer-reviewed journal articles. Students located different types of sources and used the format given to cite them accurately.
Response to Literature
In reading the Fives have just begun the unit of "Responding to Literature."  We used the "Round Robin" strategy to illustrate the story elements in collaborative groups in order to sequence the story of "Elmer" through a retelling path.  The Fives learned a lot not only about retelling, but also about being involved and working together as a team to complete their individual tasks and final product on time.
Know My World
Chemistry class will take part in an exchange program through the Know My World. Our students will share and cooperate in developing a shared project with a class at Monticello High School in Monticello, Wisconsin USA. Students will share how to solve chemistry problems involving stoichiometry and conversion factors using different mathematical skills. Our chemistry class has been working on a presentation video for this project.
Fitness
11 YO have been working successfully on the fitness unit and have learned about fitness assessments. Main concepts that students have learned are health related and skill related components of fitness. 
Caterpillar-Number-Game
In German class we just started the new unit and were reviewing the numbers together. First we made our Caterpillar-Number-Game and then we played. 
If you want to make your own game, let us know! :)
Wacky Weather Story
After reading "Cloudy with a Chance of Meatballs" the IE students wrote their own wacky weather story. In their towns it rained gold coins, ghost peppers, spaghetti, burritos, etc. If you want to find out more, you are welcome to stop by our class and read the stories.
Human Figure
Last week Studio Art students worked on drawing human figure from a live model. The week's lessons included short 30 seconds sketches, then a longer, over one-hour study. This was a very energizing and stimulating challenge, which brought some great results!
Music and Ladybugs
The Ladybugs class has fun dancing and singing. Today in the music room the boys and girls danced to rockin' music with Ms Jenny!
Summer Camp 2018
The TIS  Summer Camp 2018 will be a fantastic place where your child will enjoy the fun and educational activity program , which will focus on a weekly theme and followed by a  weekly field trip outside the campus. This is a great environment to learn , develop social skills and most important have fun  during the hot summer days. TIS Summer camp will be offered to students  2-11 years old, stating at 9:00 am- 3:00 pm and healthy lunch included .For more information regarding the program and registration  please visit our activities website