Tirana International School
April 25, 2018
Important Dates
April
26-29 - MS Knowledge Bowl in Skopje
30 - May 4 - Spring Break - No School
May
7-18 - AP Testing (good luck students!)
11 - International Night
21-31 - Student MAP Testing
25-26 - Balkan Art Festival 
June
1 - Musical Aladdin 
2 - SAT
8 - End of 3rd Round of After School Activities
16 - Graduation 
22 - Last Day of School (1/2 Day)
Director's Desk
Dear Parents and Friends of TIS,
Thank you to everyone that attended our TIS Gala last weekend.  With your support, we raised over $3000 for the expanded needs of the TIS scholarship students and program.  The Advisory Board will let the community know through the newsletter when and how that money is spent.  Please see the photos below from the event!
Another big event is right around the corner as we get ready for our International Night.  Last year we had dozens of countries represented and it was a night to remember!  Please see the information below and sign up to create a booth for your country.  We will once again make TIS Passports for our students so that they can go booth to booth and get them stamped.  Because this printing takes some time, make sure that Eva knows that you are participating as soon as possible.  We included some photos below from last year to get you excited about this great evening.  See you on May 11 for a fantastic night!
Looking Forward,
Robert S. Jackson, Director
Charity Gala 2018
Thank you to all of the parents and staff that made this wonderful event a success!
You can find all the pictures from that incredible night here.
Transportation 
Due to a change in the Albanian legislation regarding transportation, Tirana International School will be taking over the transportation service starting from the upcoming academic year 2018-2019.
As a school we are looking forward to continuing the excellent service that Proton has provided to our community and students. If you are planning for your child/children to use the TIS transportation service please read Bus pricing and Information form and fill out the Registration form here. We apologize if you have already filled out the registration form  for next year, but the change in service providers is forcing us to start the process from the beginning. Note that we will revert the pricing structure to what it was in previous years.  
Fresh Air
The 9 and 10 year old students enjoy a fresh spring day during recess. Gathering under the climbing dome to play and chat with friends is a great way to relax and recharge after a very productive morning.
Creating a Portfolio
In Writing II class, the students are working on creating a portfolio of application essays that they will be able to use when applying to universities. We strive to create striking and memorable images by means of a written word that would help each student "step off the page" in the admission process and impress the selection committee. We have learned the differences between Common Application essays, UCAS essays, supplemental essays, and motivational letters.
Spring Music Rats
The 6,7 and 8 yo classes are very excited to present their spring music RATS! The program will open with a performance by the TIS Voices Choir. Join us on Tuesday May 15th at 6:00pm for a wonderful evening of entertainment and song. You won't want to miss these great characters and fun!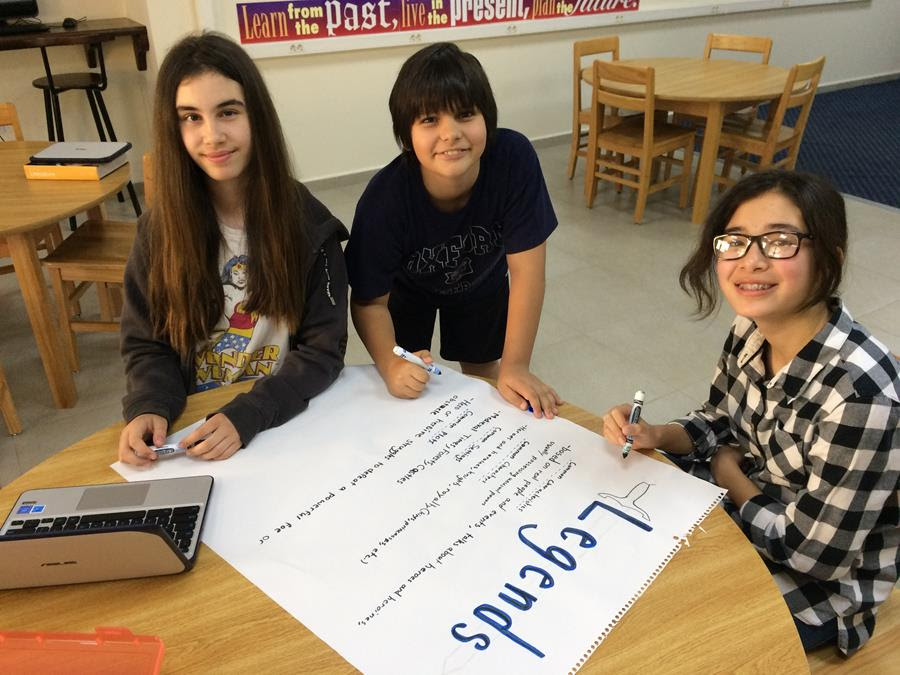 Traditional Literature
The 12 YO Literature class is beginning a unit on traditional literature. Students are learning the common characteristics of various types of traditional literature, including myths, epics, legends, fables, tall tales and fairy tales. They are examining cultural values, literary elements and recurring themes within traditional texts. After examining various mentor texts, students will apply what they learned to writing original folk tales in Writing class. 
Fact or Opinion
Elementary IE class is studying Nonfiction texts as opposed to fictional texts. After students listened to the fictional story The Dog that Dug for Dinosaurs, they were challenged to discern between facts and opinions in a text which does not generally contain facts. Students got seriously involved in using important clues to demonstrate their knowledge about what they have been studying.
Animals
The 10 yo in Albanian Language are working hard on the unit about animals. They did a research on their favorite animal and enjoyed it so much.
It's a Girl!
The 6 year old class is happy to announce that Mrs. Vernon had a beautiful baby girl named Aila Ann. We send congratulations to Mrs. Vernon, Mr. Vernon, Shay, and Silas on the birth of their daughter and sister, Aila Ann!
Spanish Poem and Literature tree
April is Literature and Book month, for this reason Spanish students worked hard and enjoyed a lot on building the Spanish Poem and Literature tree.
Design and Construct a Small Boat
In Physical Science students have been investigating fluid pressure and buoyancy. They were given a challenge to design and construct a small boat that could hold a load of 200 grams for 20 seconds. A variety of designs were submitted. All met the challenge. The sturdiest boats, built by Evarist and Ryan, were able to hold about 2000 grams without sinking or getting the cargo wet.
Spring Mural
The Bumblebee Class has been creating a spring mural with finger painting this week. On Tuesday we added flowers with our hand prints, using blue, red, and purple paint. We then added clouds and a sun! This project really stimulates the kids as they learn to control fine movements in their hands. And everyone loves finger painting!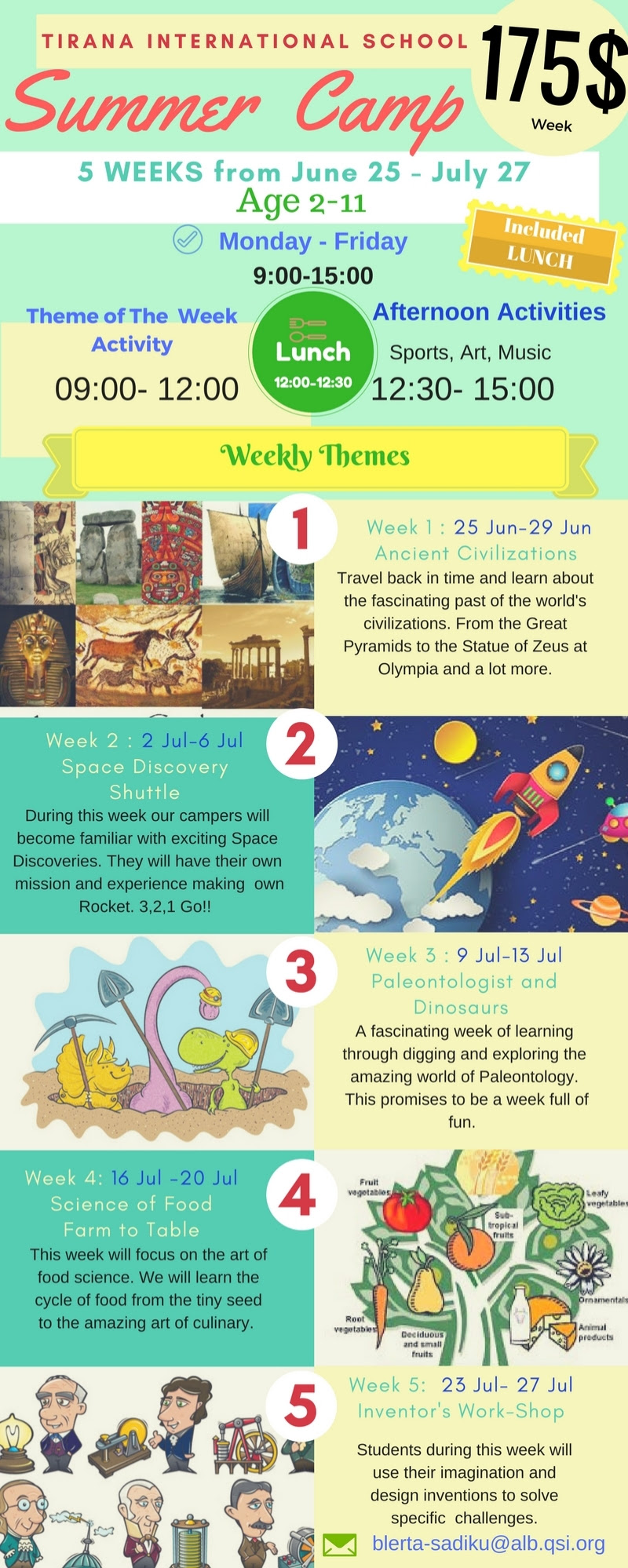 Summer Camp 2018
The TIS  Summer Camp 2018 will be a fantastic place where your child will enjoy the fun and educational activity program , which will focus on a weekly theme and followed by a  weekly field trip outside the campus. This is a great environment to learn , develop social skills and most important have fun  during the hot summer days. TIS Summer camp will be offered to students  2-11 years old, stating at 9:00 am- 3:00 pm and healthy lunch included .For more information regarding the program and registration  please visit our activities website