Tirana International School
April 11, 2018
Important Dates
April
12-15 - MS Soccer in Sarajevo
14 - School Wide Planning Event
21 - TIS Charity Gala
26-29 - MS Knowledge Bowl in Skopje
30 - May 4 - Spring Break - No School
May
7-18 - AP Testing (good luck students!)
11 - International Night
21-31 - Student MAP Testing
25-26 - Balkan Art Festival 
Director's Desk
Dear Parents and Friends of TIS,
This Saturday, April 14, we will have our community planning day for the school.  This process is the first step toward our reaccreditation with middle states association of colleges and schools (MSA).  For any school an accreditation is an opportunity for an outside group to observe and inspect the school from top to bottom, verifying that it is indeed meeting the highest standards for education, staffing, safety and finance.  Although we still have a year until our visit, the process begins now as we gather together to establish goals for future school growth that will be the foundation of our plan for MSA.  Join us and have your voice heard!
While you are joining us on Saturday, be sure to say hello to our students that have been selected to be a part of the National Honor Society (NHS).  These secondary students will be gathering early in the morning to prepare breakfast for everyone, showing their school spirit and dedication to community service.  TIS established our chapter of NHS this year and we are excited to carry on the tradition that thousands of schools around the world have established.  The induction ceremony for this group will take place in June.
Looking Forward,
Robert S. Jackson, Director
Painted Jars
Students in art class as an after school activity have been making painted jars.  Painted jars have always been kind of a trendy item, since they are great to use in home décor settings and are so easy to make. These talented young artists love making them, first they decide on a favorite theme, then they apply 2 coats of chalky acrylic paint,  by adding texture and details to create the desired look.  The finished touches are so satisfying, and in the end they have charming multipurpose jars to bring home. 
Veggie Snails
The Dragonflies (4s) have been learning about Bugs for the last two weeks, and to celebrate the theme they made Veggie Snails using celery, cucumbers, raisins and pretzel sticks. Everyone enjoyed this fun food art activity and some learned they like celery!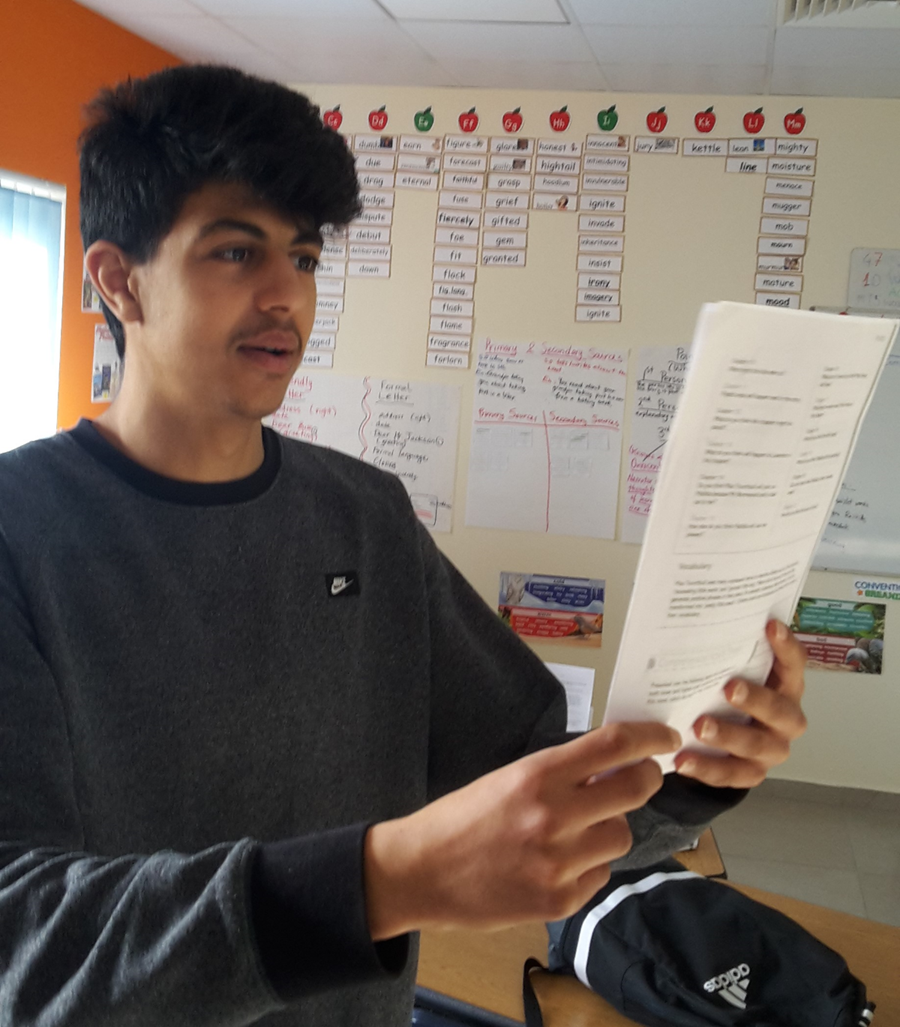 Reader's Theater Fun
MS/HS Intensive English students are really enjoying the unit of Reader's Theater. They are reading different scripts with each other trying to use the right intonation and speed to sound like the characters in the plays. They are also writing their own scripts and planning to have a little performance for a small group.
Scholar Dollar Sale
The 7s and the 8s teamed up for a Scholar Dollar Sale. Students brought in toys, baked goods, crafts, and much more to sell. They set up shops and set their prices for their customers. Students integrated what they have learned about money and the marketplace and spent their hard earned scholar dollars on tons of treats and trinkets.
Spanish News
The last unit of Spanish IV was about accomplishments, challenges and finals outcomes of Mayan and Inca civilization. Secondary students compared and contrasted the customs, culture, and traditions of Mayan with Inca and discussed about indigenous groups that are in danger of disappearing. 
World Geography 
Mr. Smith's World Geography class is finishing up their unit discussing Southwest Asia. The students created a presentation for one assigned country, evaluating environmental policies while also learning more about the economies of these countries. The class will be moving on in the next week to begin studying the nations of South Asia.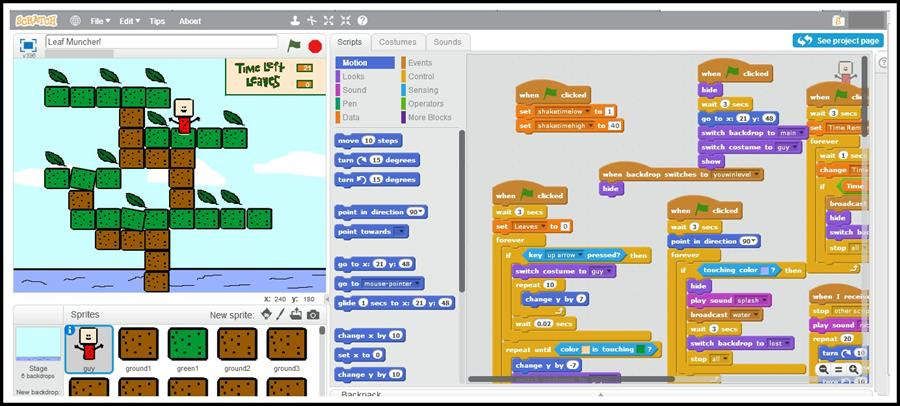 Practical ​​Programming
We are approaching the end of the school year and all of the upper elementary classes aged 8-11 are focusing in their last Essential Unit - Practical Programming.  The students will have the opportunity to think creatively, reason systematically, and work collaboratively through the medium of simple programming. Through the use of Scratch, students will learn how to create their own interactive stories, games, and animations.Additionally, the student will be able to share their creations with the digital community, modify the creations of others, and participate in an online collaborative learning setting.
Tower of Books
The 10 YO Class has been working on the Tower of Books Challenge throughout this school year. Students are challenged to read 40 different books from a variety of genres. Stefanie Vocaj is the first student to complete the challenge! Congratulations, Stefanie!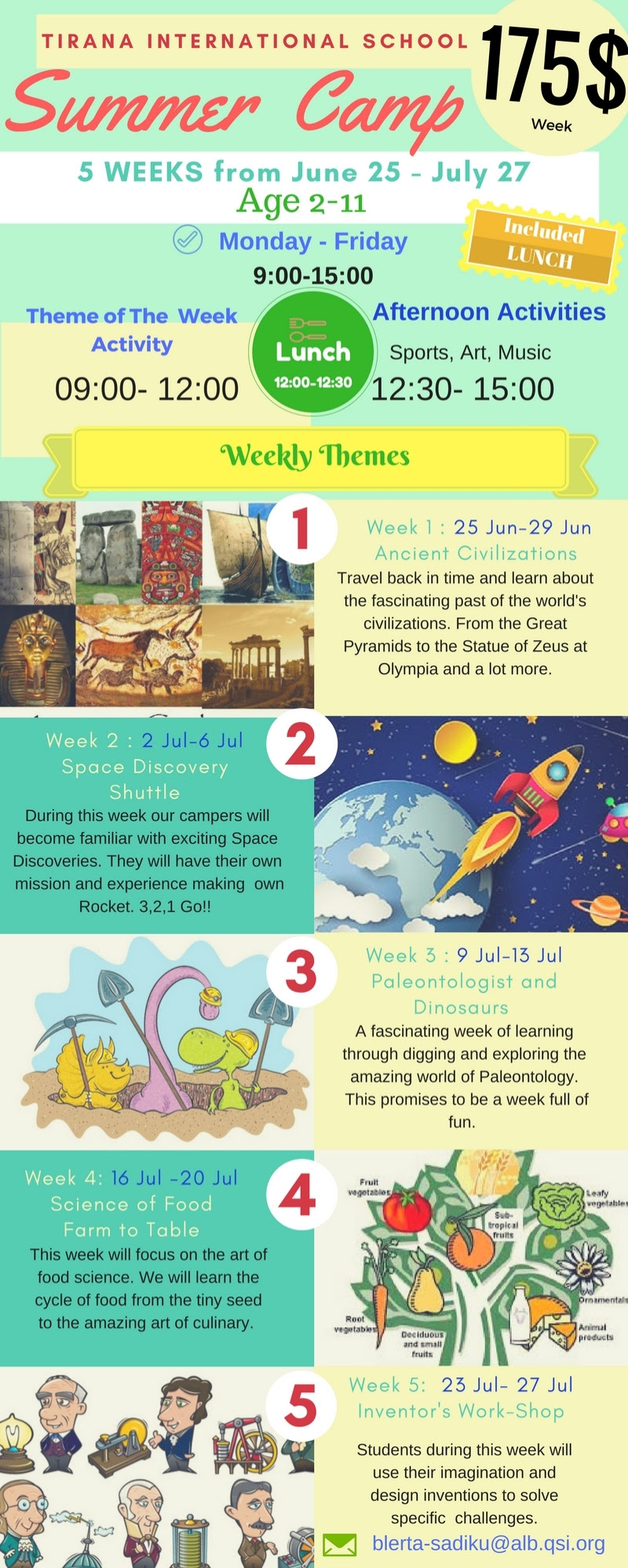 Summer Camp 2018
The TIS  Summer Camp 2018 will be a fantastic place where your child will enjoy the fun and educational activity program , which will focus on a weekly theme and followed by a  weekly field trip outside the campus. This is a great environment to learn , develop social skills and most important have fun  during the hot summer days. TIS Summer camp will be offered to students  2-11 years old, stating at 9:00 am- 3:00 pm and healthy lunch included .For more information regarding the program and registration  please visit our activities website